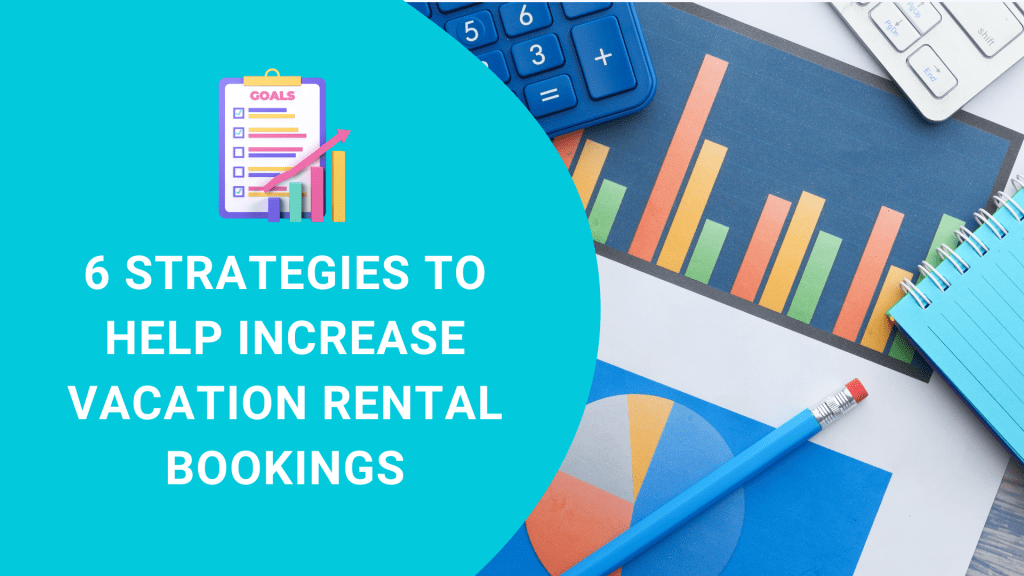 6 Strategies to Help Increase Vacation Rental Bookings
Vacation rentals are a booming industry. There are over 7 million vacation rentals worldwide, and that number is growing each year. With so many people renting their properties out on a regular basis, attracting customers and maintaining high occupancy rates can be challenging —especially when you're new to being a host. In this blog, I will discuss the role of implementing various strategies that can help increase vacation rental bookings, making a property stand out from the competition.
1.Understand your market.

The first step to getting more bookings is understanding your market and what your competitors are doing.
This can be tough because vacation rental sites like Airbnb don't make this information easily accessible, but there are ways around this. We handle pricing strategy and analytics so you can concentrate on running and growing your vacation rental business. Team Quibble forecasts market and property demand to help our partners optimize their strategy. We boost your revenue performance by designing and implementing a customized pricing strategy.
Know what your competitors are charging. You can use social media to find out how competitors are marketing their listings. You can use OTA's like airbnb and VRBO, which have listings for short-term rentals all over the world. It's easy to see what other vacation rental properties in your area are offering and compare them with your own prices. For more information, read: https://quibblerm.com/do-you-know-who-your-real-competitors-are/
2. Create an eye-catching vacation rental listing.
By taking the time to craft an eye-catching listing, you are sure to attract more bookings and make the most out of your vacation rental. Here are some tips to make your listing stand out:
Use high-quality, professional photos that showcase the best features of your rental.

Use an enticing and descriptive headline that will grab potential renters' attention.

Write an informative, but inviting description that highlights the unique features of your rental.

Be sure to include the essentials like check-in and check-out times, any additional fees, and house rules. 

Offer special discounts to encourage bookings, and include customer reviews to show the positive experiences of past guests.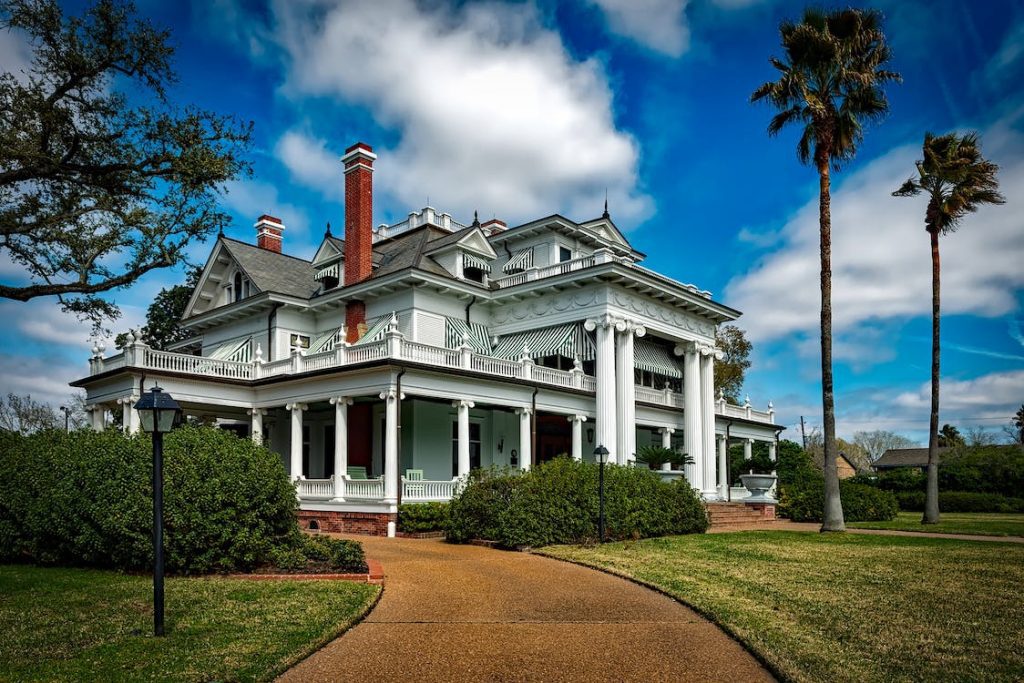 3. Utilize social media to promote your vacation rental.
Social media can be an incredibly powerful tool to help promote your vacation rental and get more bookings. Here are a few tips to help you get started: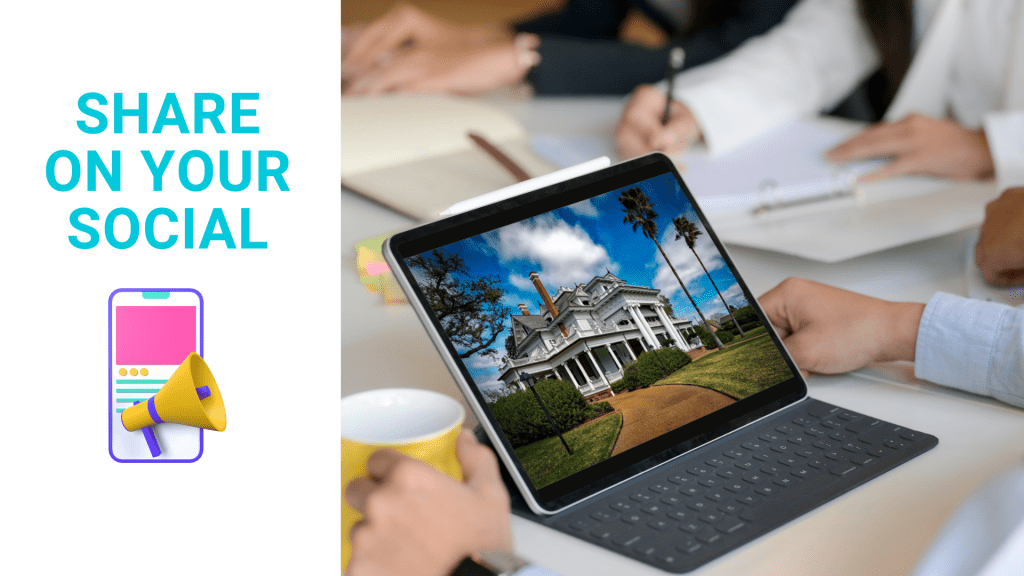 Create an engaging and visually appealing profile. Use high-quality photos and videos to show off your property. 

Connect with potential guests by joining relevant groups on social media and engaging with their posts. 

Share interesting content and helpful advice on topics relevant to your potential guests.

Make sure to respond quickly to any queries or comments that you receive.

Utilize influencer and affiliate marketing to get your rental in front of more people.

Promote special offers and discounts to encourage bookings.

Utilize targeted advertising to reach people who are likely to be interested in your rental.
By following these tips, you can effectively promote your vacation rental on social media and get more bookings. It's also important that you understand how often people post photos of their listings on these networks during certain times of year (e.g., summer versus winter). This will help ensure that any content created by yours truly will resonate with potential guests!
4. Don't be afraid to adjust your rates.
It's a common misconception that vacation rental owners should not change their prices, but this just isn't true! You can raise and lower them as needed (within reason) and it will have an impact on the amount of bookings you receive. The most important thing is not being afraid of taking action when something isn't working or being able to adapt quickly when things change in the marketplace.
At Quibble, we help property owners and managers in price optimization and revenue management based on demand, supply, and other market conditions. Our revenue management system can assist in determining the optimal price for each rental property by analyzing data and trends, taking into account peak and off-peak seasons, holidays, and local events.
"The most important thing is not being afraid of taking action when something isn't working or being able to adapt quickly when things change in the marketplace."
5. Make it easy for customers to book.
In today's fast-paced world, it is crucial to offer customers the ease and convenience of booking through various platforms such as Airbnb, VRBO, and Booking.com. By integrating these popular platforms into your business model, you can cater to a wider audience's preferences and streamline their booking process. This will not only improve customer satisfaction but also enhance your company's reputation as a flexible and user-friendly service provider. By diversifying the booking channels, you can attract a broader range of customers, elevate their overall experience, and ultimately increase your bottom line.
Your website and app should be simple, clean, and easy to use. If you have a bad interface, then people will not want to use your product or service because it's frustrating. This can also lead people away from booking with you because they don't want the hassle of trying to figure out how things work on their own time when they could be doing something else instead (like going on vacation).
Provide great customer service so that when there are issues with any part of the process – from booking through checking in – customers feel heard and cared about by someone who understands them as an individual human being rather than just another number on their spreadsheet or database record!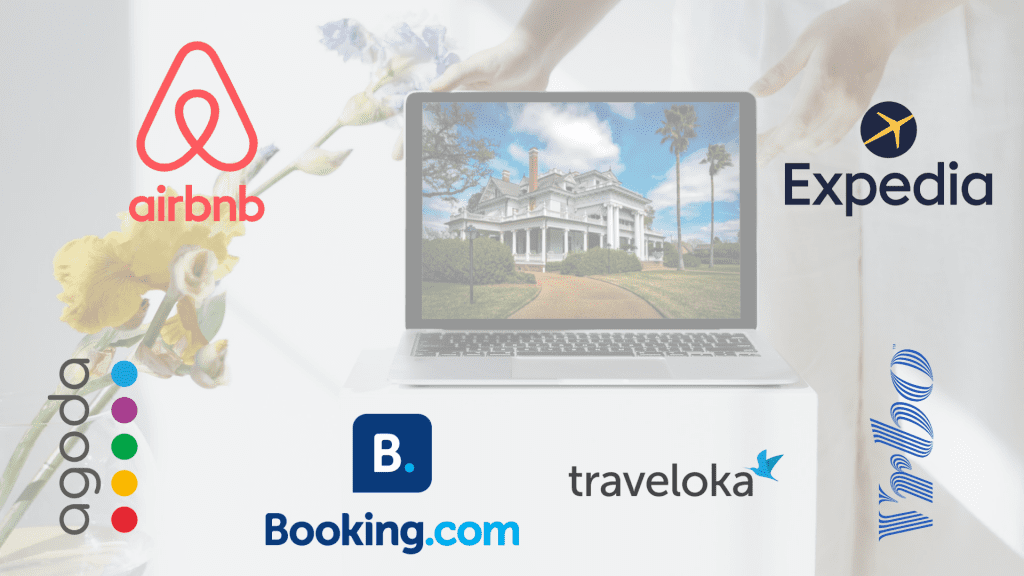 6. Run daily reports to keep track of activity and performance.
Daily reports are a key part of managing your vacation rental business. They give you a clear picture of what's working, what isn't and how to improve it. For example, if the average number of bookings per week has been dropping over the past month or so, that's something worth investigating further. You could be losing out on potential revenue because of something like poor descriptions or photos on your listing(s).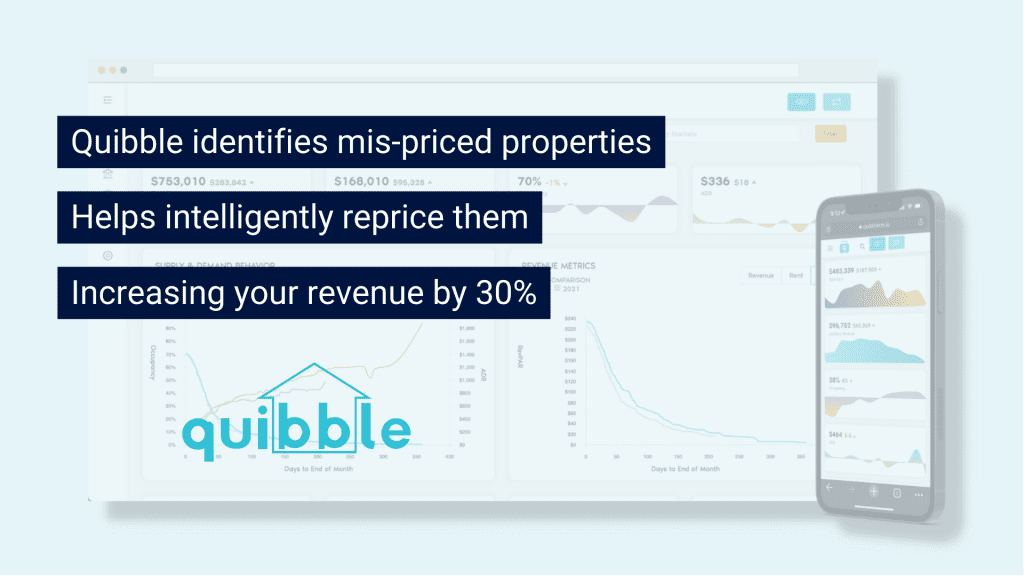 You can use daily reports to identify trends in your business as well as opportunities for growth. By utilizing our service – Quibble streamlines the process of running daily reports. With its advanced AI capabilities, we optimize revenue by delivering detailed insights into various performance metrics such as occupancy rates, average daily rates, and revenue per property.  We even send you daily emails to let you know how you are doing. Learn more about us here: https://quibblerm.com/
💎 Conclusion
We hope that this article has given you some insight into how to get more bookings in vacation rentals. Remember, maximize your vacation rental's exposure to increase bookings. Moreover, with Quibble as your partner, you'll have access to our team of experts who will work with you one-on-one until we've helped increase your revenue performance by at least 20%.
Book a demo here.