Dynamic Pricing is Just the Begining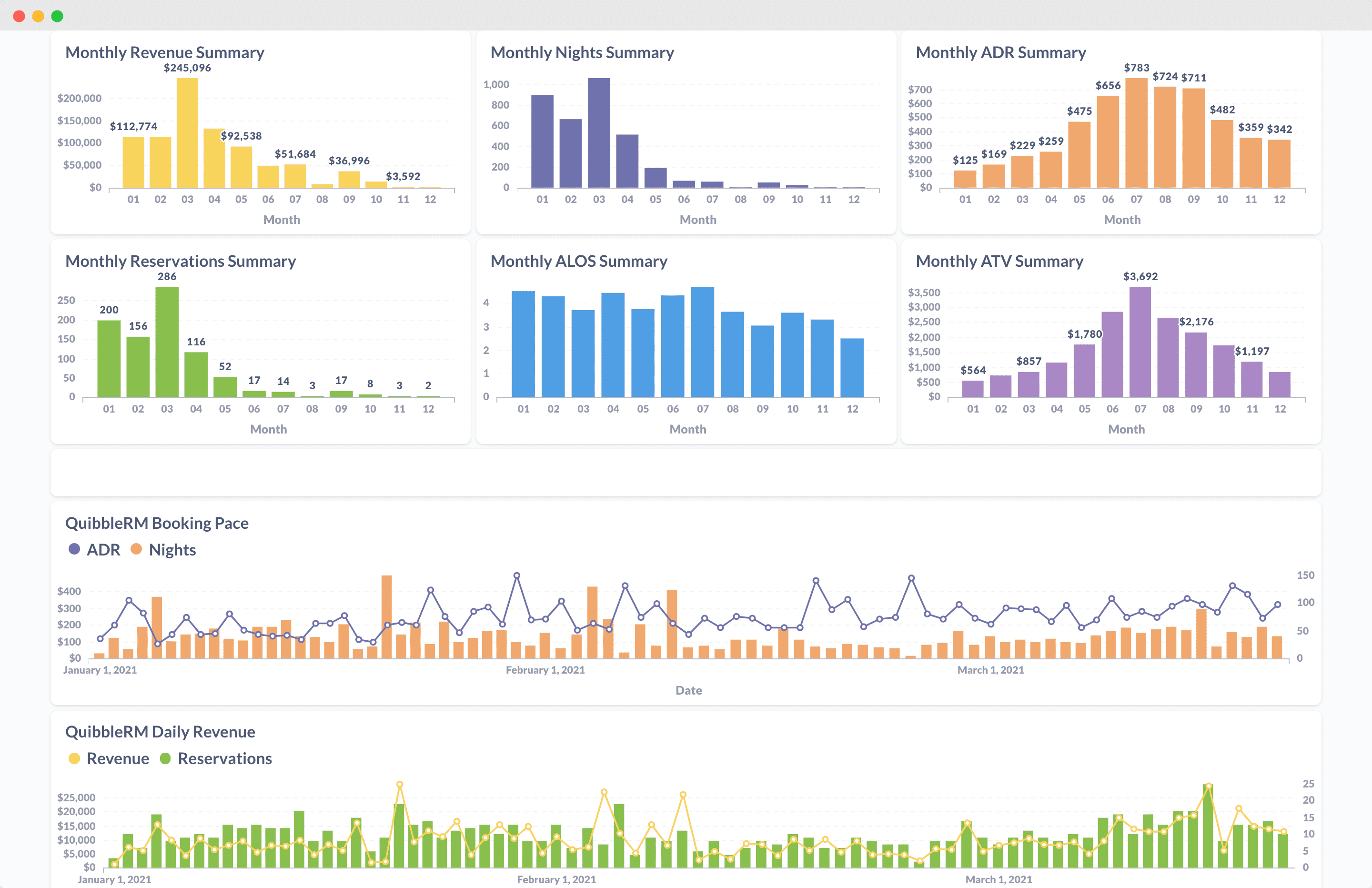 Revenue Management Features
Use regional and local market insights to measure demand and drive your price. QuibbleRM gathers necessary local and regional insights to price each of your properties at their optimal price for any day of the year.
Customize the prices and minimum night stays requirements for individual listings, groups of listings, and portfolio levels. Customize base rate across the entire year or an array of seasonal base prices.
Understand where you are and trends that impact your performance. Benchmark data can lead you to make better-informed pricing decisions. Managing revenue without a precise measure of expectations can make or break a pricing strategy.
Who we are
We are experts with an extensive background in the scientific approach to pricing strategy and revenue maximization. Quibble was created to address the gap between science and revenue maximization for vacation rentals. With many years of revenue management experience in the travel and hospitality industries, we know the pains and uncertainty revenue management brings. That experience has provided us with many solutions that rank from the most simple to the most complex revenue management challenges.
What we do
We continually push the boundaries of technology in the hospitality and travel sector. Our goal is to provide the vacation rental owner with the technology to make personalized data-driven offers to each of its potential guests. We approach this by strategically managing your vacation rental pricing with sophisticated models based on revenue management spearheaded by the airline industry.
How we do it
We handle your pricing strategy and provide analytics to focus you on running and growing your vacation rental business. Team Quibble forecasts market and property demand to optimize our partners' strategy. We increase your revenue performance by engineering and implementing your custom pricing strategy.
Think about this…
For the price of an average cup of coffee a day, you can outsource the pricing and revenue management to a team of experts for your property.