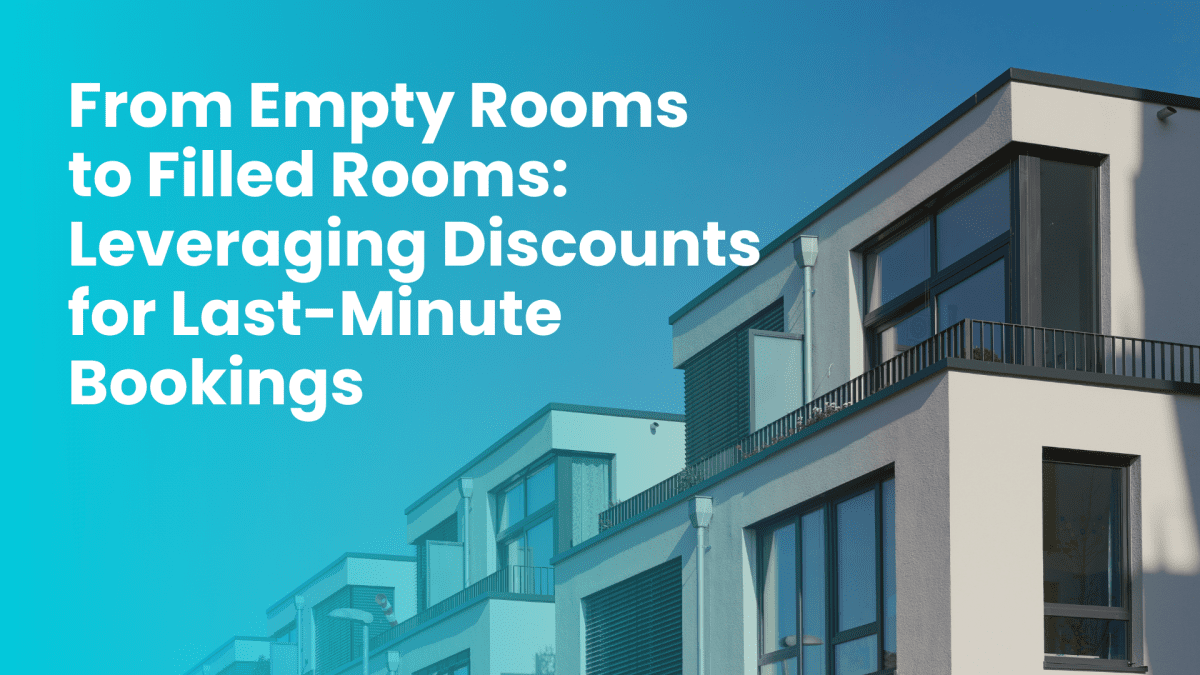 The short-term rental (STR) industry is growing rapidly, and property managers and STR owners are seeking innovative ways to increase revenue and occupancy. One pertinent challenge is optimizing pricing strategies for last-minute bookings, which can boost profits while ensuring that vacation rentals remain filled. In this blog post, we'll explore strategies for leveraging discounts for last minute-bookings, implementing dynamic pricing, and using best practices that have proven effective for property managers and STR owners.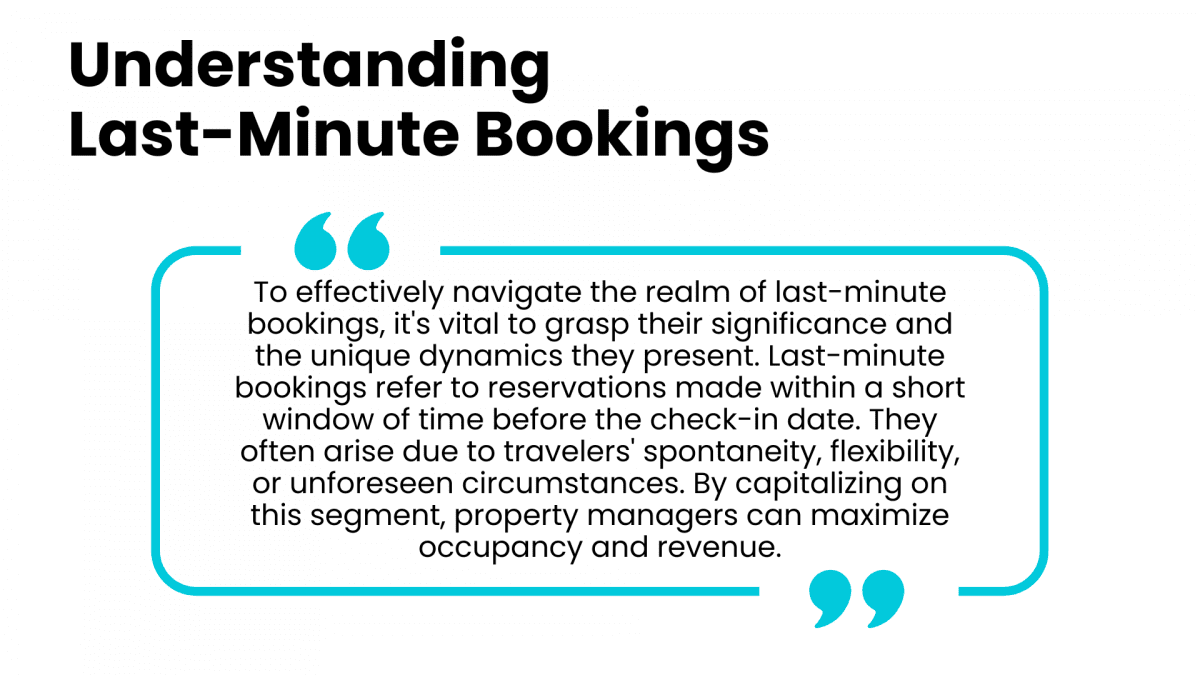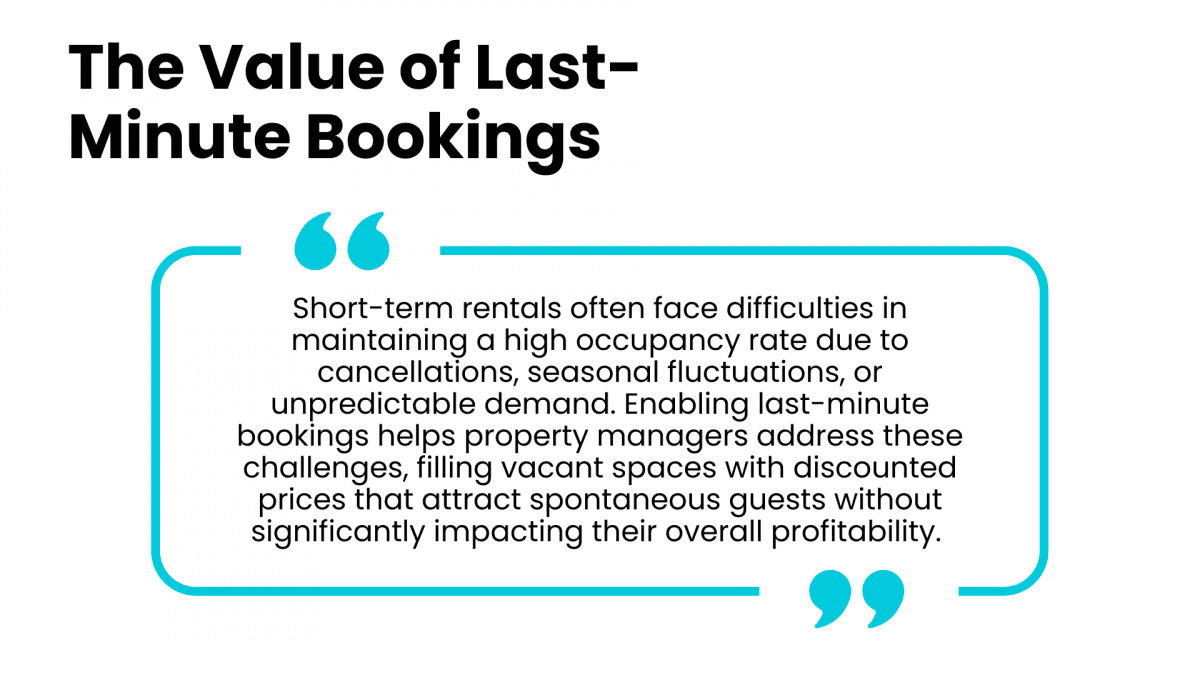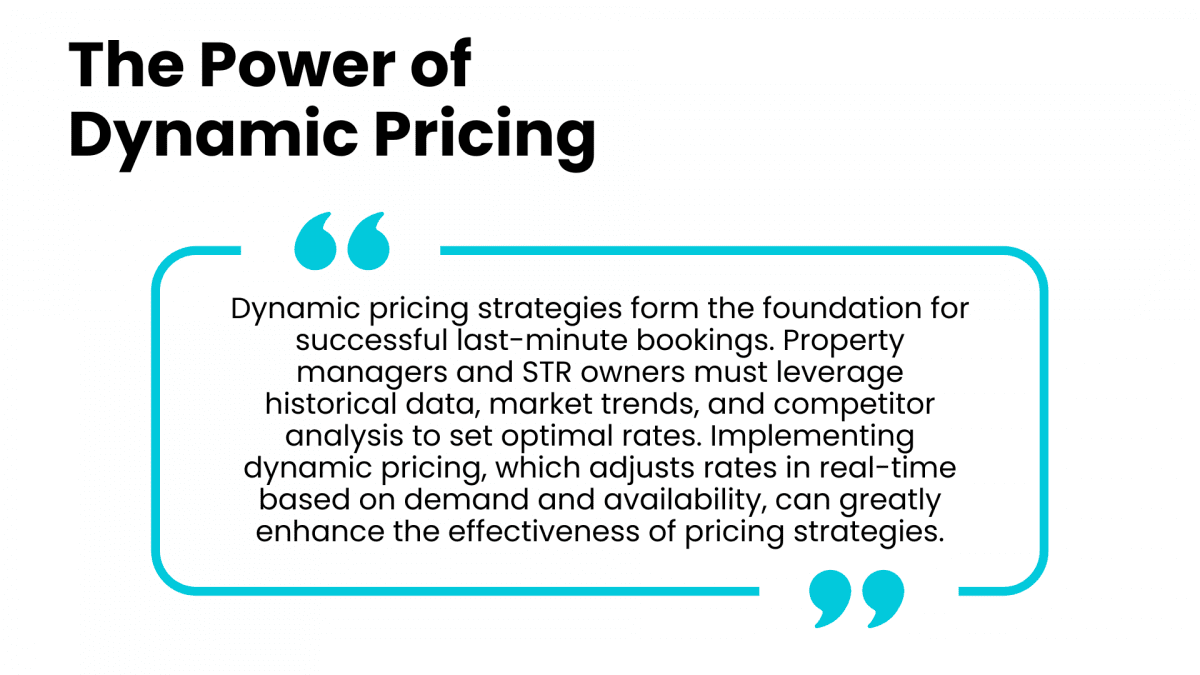 Balancing Discounts and Profitability
Leveraging discounts can be a powerful tool in driving last-minute bookings. By offering attractive deals, property managers can entice travelers to choose their vacation rental over competitors. However, it is essential to strike a balance between the discount amount and maintaining profitability. A data-driven approach helps identify the optimal discount range that attracts bookings without compromising the bottom line.
To simplify the process of balancing discounts and profitability in last-minute bookings, Quibble offers a comprehensive solution. Quibble's advanced algorithms analyze vast amounts of data, providing property managers with real-time recommendations for pricing adjustments and optimal discount strategies. By leveraging Quibble's services, short-term rental owners can optimize revenue while ensuring a high occupancy rate. Ease your mind and join us for a 30-day free trial here.
Implementing Dynamic Pricing Tools for Decision Making
Data is the backbone of successful last-minute booking strategies. By utilizing advanced analytics tools, property managers can gain insights into historical booking patterns, market demand, and customer behavior. These insights enable them to make informed decisions regarding pricing, discounts, and availability to maximize profitability.
For property managers and short-term rental owners seeking a comprehensive, data-driven solution to optimize their pricing strategies, Quibble offers an innovative platform that combines artificial intelligence with a deep understanding of the vacation rental market. Quibble's cutting-edge technology empowers users with in-depth insights, enabling them to make data-driven decisions on discounting, dynamic pricing, and overall revenue management.
💎 Conclusion
Balancing discounts and profitability in last-minute bookings is a crucial aspect of managing short-term rental properties. By adopting data-driven strategies, property managers and STR owners can make informed decisions to optimize revenue. Effective pricing strategies, dynamic pricing, and the strategic use of discounts can greatly impact the success of last-minute bookings. Quibble's services offer a cutting-edge solution to simplify the process and maximize profitability. In summary, property managers should embrace a data-driven approach, leverage dynamic pricing tools, and utilize optimal discounts to attract last-minute bookings while maintaining profitability.
To learn more about Quibble and how it can help you optimize your pricing strategies for last-minute bookings, schedule a demo by clicking the button below:
Remember, finding the right balance between discounts and profitability requires continuous monitoring and adaptation to market dynamics. By implementing data-driven strategies and employing dynamic pricing tools, STR owners and property managers can thrive in the competitive world of last-minute bookings.