Partnership Announcement –
Guesty
Quibble – the leading pricing and revenue management software for short-term rentals – is pleased to announce our integration and partnership with Guesty – the ultimate property management platform for short-term and vacation rentals. Our end-to-end solution simplifies the complex operational needs that property managers face on a daily basis – from guest communication to task assignment to payment processing. With Guesty, property managers save time so they can focus on what matters most: growing their business.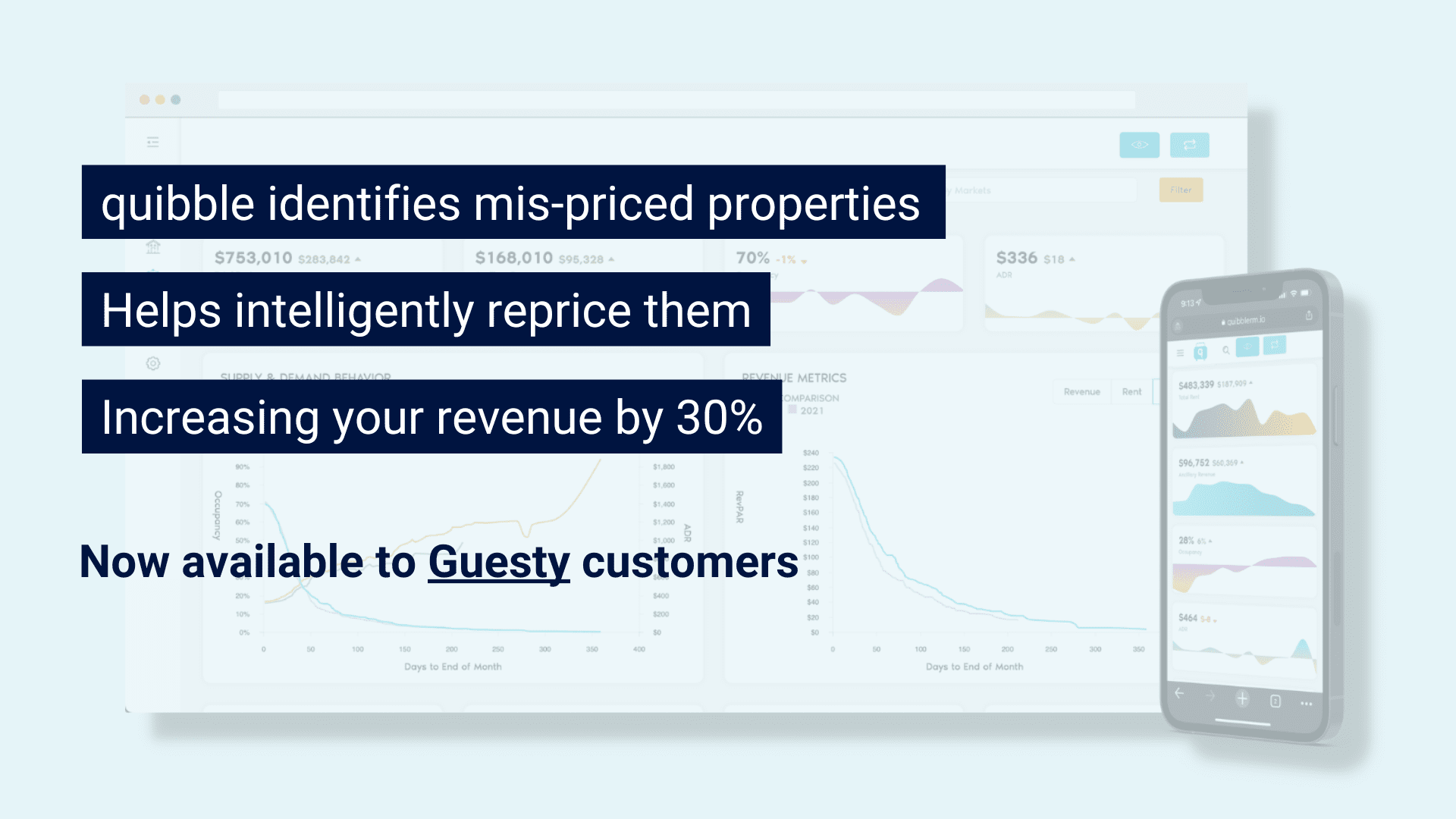 Quibble is now available as a direct real-time Pricing & Revenue Management application, leveraging airline modeling for vacation rentals. Including features:
Save time and money identifying uncaptured revenue
Revenue forecasting for property and portfolio
Understand market trends and data
Branded property owner reports and forecast
You can find the Quibble connection live in Guesty's Marketplace or learn more about how to connect your Guesty account to Quibble.