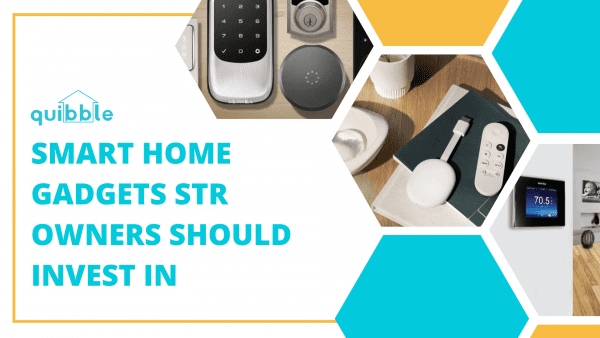 Transform Your Short Term Rental into a Modern Smart Home: Best Gadgets to Get Started
In this fast-paced, technology-driven world, short-term rental (STR) hosts are constantly looking for ways to enhance their guests' experience and stand out from the competition. One effective way to do so is by equipping rental properties with an array of must-have gadgets. These cutting-edge devices not only provide convenience and entertainment for guests but also improve property management for hosts. With a plethora of gadgets and devices available, it can be overwhelming for STR owners to decide which investments are worth making. To help you navigate this booming market, we've compiled a list of six smart home gadgets that STR owners should invest in for optimal convenience and security.
1. Smart Locks
Safety and security are paramount when it comes to your property and guests. Investing in smart locks not only enhances security but also simplifies the check-in/check-out process. With features like keyless entry, remote locking/unlocking, and customizable access codes, smart locks offer greater control over who has access to your property at any given time. Granting temporary access codes to guests eliminates the need for physical keys and allows for seamless, contactless check-ins.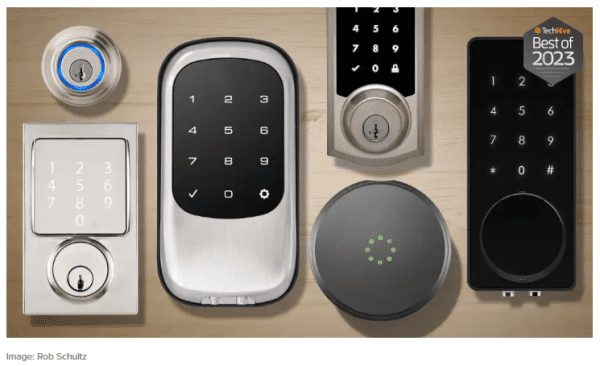 2. Wi-Fi Thermostats
Wi-Fi connected thermostats offer a range of advantages for both hosts and guests. These smart devices let you remotely monitor and control the temperature of your property from anywhere with an internet connection. Additionally, they allow guests to adjust settings during their stay for maximum comfort. Some advanced models even learn from usage patterns and adjust temperatures automatically based on occupancy. Hosts can also monitor and control the thermostat remotely, preventing excessive energy usage during unoccupied periods and lowering utility costs.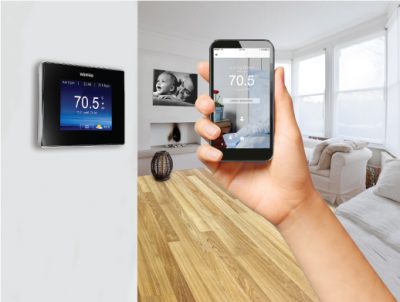 Image from https://www.warmup.ca/
3. Streaming Devices
Hospitality without entertainment is incomplete, so offering streaming devices such as Roku or Chromecast in your vacation rental can significantly enhance your guests' experience. These compact gadgets give access to a wide range of streaming services such as Netflix, Hulu, and Amazon Prime Video. By providing a wide variety of streaming options, you'll keep guests entertained during their downtime while potentially reducing cable/satellite expenses.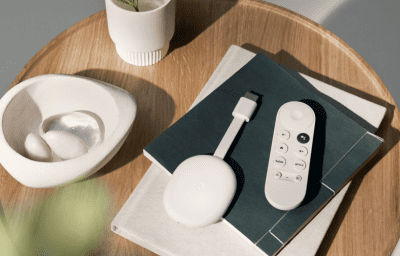 4. Smart Plugs
Smart plugs not only provide convenience but also contribute to energy efficiency in your vacation rental property. They enable users to remotely control any appliance connected to them via their smartphones or voice-activated assistants like Amazon Echo or Google Home. Set lighting schedules to deter burglars. Guests can enjoy benefits like brewing their morning coffee from bed or effortlessly turning off lights when not in use.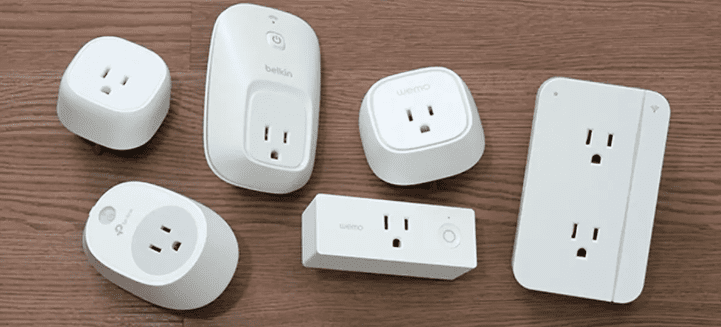 5. Noise Monitoring Devices
To ensure a peaceful environment for both your guests and neighbors, noise monitoring devices are worth considering. Noise monitoring devices like NoiseAware or Minut track  offer real-time monitoring without invading privacy, as they do not record conversations. By alerting you of excessive noise levels, you can address potential issues proactively, promoting positive relationships with neighbors and avoiding complaints.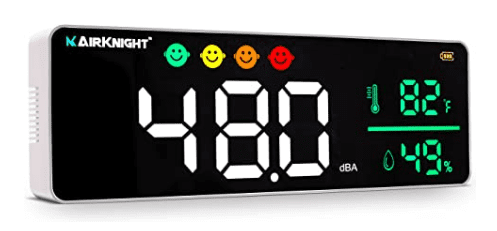 Image from https://www.amazon.com/
6. Lock Box
Although smart locks bring many benefits, it's always wise to have a backup plan. Invest in a lockbox to securely store a spare key on the property in case of emergencies or technology malfunctions. That way, your guests won't be left stranded or locked out in any unforeseen circumstances.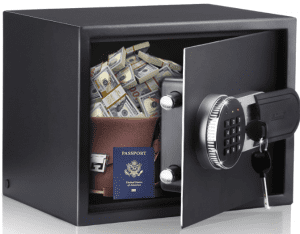 Image from https://www.amazon.com/
💎 Conclusion
Technology is constantly evolving to make our lives easier and more efficient. Leveraging smart home technology can greatly enhance the guest experience while simultaneously increasing your STR property's security and efficiency. By investing in these six essential gadgets, you'll be well on your way to staying ahead of the curve and providing a top-notch experience for travelers.