Top 5 Cleaning Management Software for Short-Term Rentals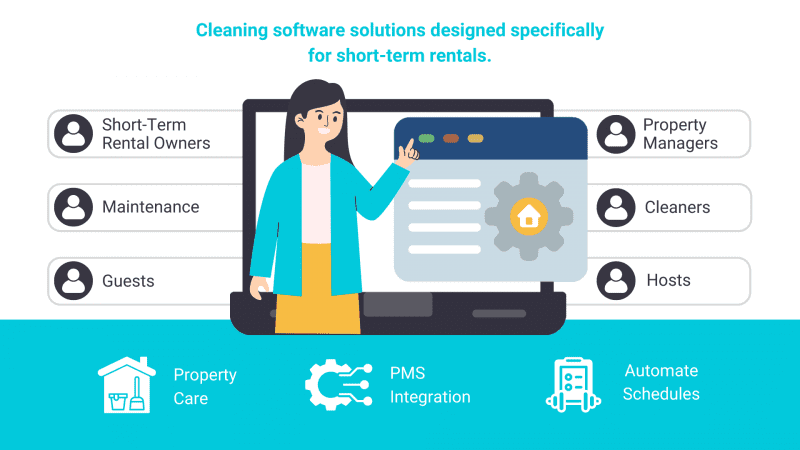 In recent years, short-term rentals have experienced a surge in popularity, thanks to platforms such as Airbnb, VRBO, and HomeAway, which offer a cost-effective and accessible alternative to conventional hotel accommodations. For hosts or property managers of these short-term rentals, maintaining a pristine and orderly property is crucial in ensuring guest satisfaction and garnering positive reviews. Nevertheless, managing cleaning schedules and liaising with cleaning services can prove to be a daunting and time-intensive endeavor. The good news is that there are now several cleaning software solutions tailored specifically for short-term rental properties to facilitate a more organized and streamlined approach. This article will spotlight the top 5 cleaning management software available for short-term rentals, encompassing ResortCleaning, Turno, Properly, Operto Teams, and Breezeway.
1. ResortCleaning

ResortCleaning is the original property care solution for vacation rentals. They started providing software to automate VR housekeeping in the summer of 2008. Since then they have added a number of tools and features to help manage the chaos of vacation rental operations, including full integration with their Property Management System (PMS), automatic scheduling of unit tasks, mobile applications for staff, powerful inventory management, service provider invoice management, access to a service provider network, custom development options, and operations consulting.
Website: https://www.resortcleaning.com/
Pricing: ResortCleaning offers three pricing plans: Industry User at $5 per property per month, Inventory User at $7 per property per month with an $80/month minimum, and Enterprise User with custom pricing. For complete details, click here.
LinkedIn: https://www.linkedin.com/company/resortcleaning-com/
2. Turno, formerly TurnoverBnB.

Turno is a comprehensive cleaning management software that allows hosts to schedule cleanings, track cleaning progress, and communicate with cleaners and guests all in one place. It also integrates with popular booking platforms like Airbnb, VRBO, and Booking.com, allowing hosts to automate cleaning schedules based on guest check-ins and check-outs. With features like photo-based checklists and cleaner ratings, Turno ensures that your property is cleaned to your exact specifications every time.
Website: https://turno.com/
Pricing: The software offers a free version with basic features and limited access to marketplace cleaners, and its Pro plan starts at $8 per month per property. Visit https://turno.com/pricing/ to know more.
3. Properly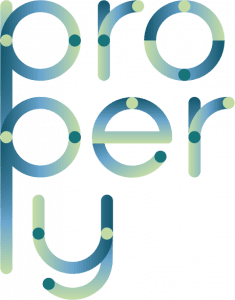 Properly is a powerful cleaning software that allows hosts to create detailed cleaning checklists and workflows for their properties. It also allows you to create visual checklists for your cleaners, communicate with them through in-app messaging, and monitor their progress through real-time updates, ensuring hosts that their properties are cleaned and prepared for guests to the highest standard. Properly also integrates with popular booking platforms like Airbnb, VRBO and Booking.com, making it easy to schedule cleanings based on guest check-ins and check-outs.
4. Operto Teams

Operto Teams offers a range of property management solutions, including cleaning management. Operto Teams offers insight into the status of room sanitation and generates schedules and task reports to guarantee that personnel are on track. This contributes to ensuring that your property is prepared to accommodate guests upon arrival. The Operto Teams property care software enables the reporting, tracking, and management of issues, facilitating their swift resolution. Staff members can promptly report discovered problems via their mobile devices and prioritize them as urgent to expedite maintenance deployment – all before your arrival.
Website: https://operto.com/
Pricing: Obtain a personalized quotation by scheduling a demo on their website: https://operto.com/teams/
5. Breezeway

Breezeway's comprehensive property management software encompasses a wide range of services, including cleaning, maintenance, safety certification, and inspections. Emphasizing high-caliber cleaning standards, the platform enables property managers to oversee cleaning personnel via GPS mapping, task scheduling, and user allocation. Additionally, the software generates in-depth cleaning reports for each property, along with dynamic quality assurance tools and mobile checklists to ensure consistent and thorough cleaning across all properties.
Website: https://www.breezeway.io/
Pricing: Book a demo here https://www.breezeway.io/cleaning-services for more information.
Benefits of Getting Cleaning Management Software for Property Managers:
Investing in cleaning management software can offer numerous benefits for property managers of short term rentals. Here are some of the key advantages:
Increased Efficiency:

With cleaning management software, property managers can automate cleaning schedules and track cleaning progress, saving time and increasing efficiency.

Improved Communication:

Cleaning management software allows property managers to communicate with cleaners and guests in real-time, improving communication and ensuring that everyone is on the same page.

Enhanced Guest Experience:

By ensuring that properties are clean and well-maintained, cleaning management software can help property managers provide a better guest experience, leading to positive reviews and increased bookings.

Customizable Checklists:

Cleaning management software often offers customizable checklists, allowing property managers to ensure that properties are cleaned to their exact specifications and standards.

Cost Savings: By streamlining the cleaning management process, cleaning management software can help property managers save time and reduce labor costs.
💎 Conclusion
As a short term rental host, investing in cleaning software can save you time and ensure that your properties are always clean and presentable for guests. However, choosing the right cleaning management software helps streamline your cleaning management process, reduce errors, and lead to better guest experiences. Each of the aforementioned software offers a unique set of features tailored to various property management needs. Evaluate the options carefully based on your requirements and budget to find the one that best suits your business. Whether you manage a single property or multiple properties, there is a cleaning software solution out there to meet your needs.