Quibble Enhancing Pricing Strategies for Short-Term Rentals: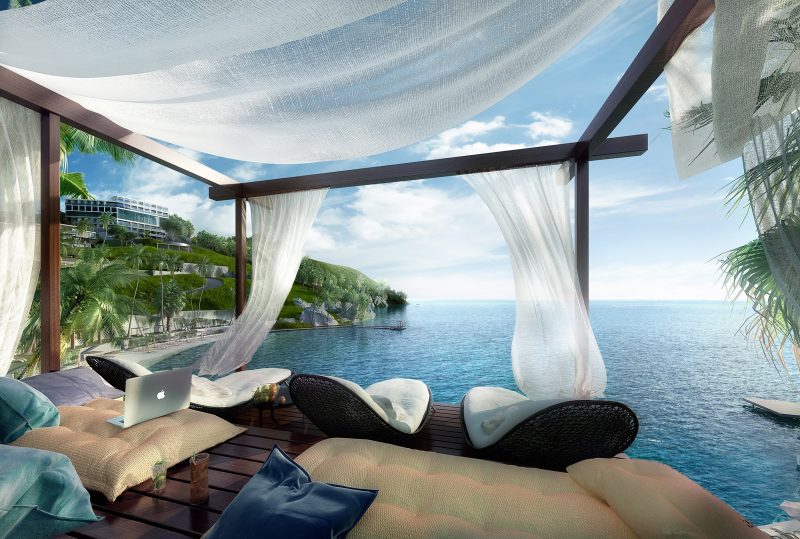 Forecasts point to a high summer season
Quibble, a revenue management company for vacation rentals, is elevating this economic sector through strategic pricing models, just as tourism is on its path to recovery and more travelers opt for short-term rentals.
With short-term rentals experiencing a surge in popularity throughout the pandemic, more people are growing increasingly interested in listing their properties on platforms like Airbnb. According to a Reuters report, Airbnb's global active listings increased by 2.5 percent year-over-year as of February 2021. At the beginning of 2017, the company had roughly 2.3 million registered units, and by February this year, that number had grown to 5.4 million active listings. As the competition in this market keeps growing, the owners of these properties will need a strategic pricing model, which is where Quibble steps in.
Gustavo Pecunia, Quibble's co-founder and Chief Technology Officer (CTO), explained that many owners of short-term rentals rely on scraped data, which is information extracted from automated tools. However, the lack of context attached to these numbers makes them prone to be misinterpreted.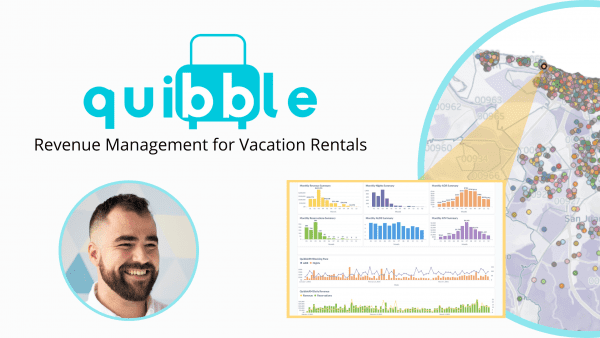 "We know for a fact that the decisions some of these folks are making based on this data can be very misunderstood because the way that we see this data is that there are so many complexities in it, that there is not really a safe way to say that the way that you're using this data for your pricing model really works," he told THE WEEKLY JOURNAL. "If you're using scraped data to establish your price, you are assuming that the market is priced right, and that's not necessarily the case for the places that we see."
Neal Cyr, co-founder & CEO, wrote on Quibble's blog that "it's common for a novice manager that has never built a forecast before to be off by 50 percent to 70 percent on their first attempt."
The company is made up of seasoned workers in pricing and revenue management, the travel and hospitality sectors, and forecast analytics, who use a scientific approach to interpret market data and a combination of factors to determine what the price should be.
"We are establishing to what degree this month is going to sell. Basically, we're creating a model that has everything together in it, that's actually listening to sources that we are fully confident in," the CTO said.
Regarding customer feedback, he asserted that "the reception has been great. To be honest, I'm not trying to pat myself on the back or anything, but when you see the reaction of the clients, it's amazing. I've never seen this before. It's a combination of things, of this feedback that they get. We do have this concept that we say, which is 'pricing ease of mind,' and that's what we want to give folks."
Moreover, Pecunia observed that current Puerto Rico trends point to a profitable summer for the short-term rentals sector, so property owners should start developing a pricing strategy. "We're seeing that the trends for travel to Puerto Rico are only going to get better for the summer," he said, adding that "now is the time to make those adjustments; now is the time to prepare for that summer if you want to capitalize every single dollar."
Market Presence
Quibble was founded in August 2020. Asked why they decided to launch a new business in the middle of the COVID-19 pandemic, Pecunia said that they had been considering this model "for a long time," before the health crisis.
"I don't know if it was because of the current situation, but it just became easier to remotely build something," he explained. Headquartered in Phoenix, Arizona, the company offers its services in the U.S. mainland and Puerto Rico, which is Pecunia's homeland.
Although the company is less than a year old, Pecunia affirmed that they would eventually branch out to other global markets, but not before perfecting their systems.
"One thing that we definitely want to do is to be able to expand to other countries at one point, but we still want to keep on refining these models more, and more, and more. There could be potentially more things that we can figure out to further improve this model. As they say, these models only become better as they keep on maturing when they collect more data," he stated.
For more information, visit www.quibblerm.com or call (760) 718-1119.