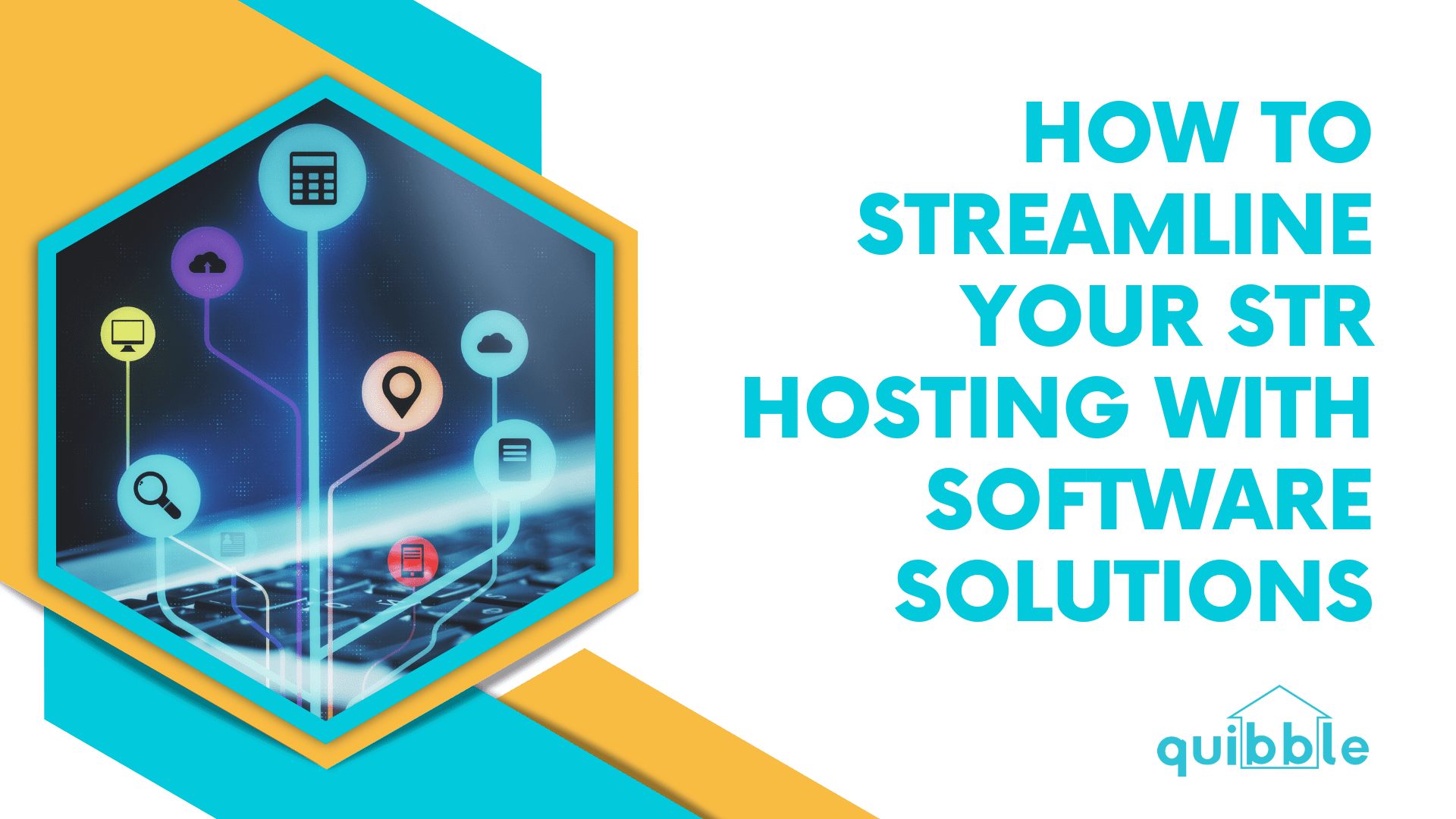 The 5 Must-Have Softwares for Every Busy STR Host
Have you ever wished for a helping hand to manage your responsibilities and streamline your daily tasks?  In the fast-paced world of short-term rentals (STRs), managing your property efficiently is crucial for success. To streamline your operations and maximize your revenue, it's essential to leverage the power of technology. 
In this blog post, we'll explore the 5 must-have software for every busy STR host should consider. From OTA integrations to marketing tools, smart home gadgets, cleaning management, and pricing optimization, these software options will help you stay ahead in the competitive market.
Perhaps one of the most crucial steps in streamlining your hosting process is efficiently managing your listing on multiple online travel agencies (OTAs) like Airbnb, VRBO, and Booking.com. To simplify the process and avoid the hassle of managing multiple platforms, consider using OTA integration software. These tools streamline the management of bookings, availability, rates, and guest communication across various OTAs. 
With real-time synchronization, you can ensure accurate availability and prevent double bookings, ultimately saving time and reducing administrative errors. Moreover, integration with OTAs can help boost your visibility on multiple channels and attract a wider range of potential guests. Know more about the top OTAs to be listed on here.
Having a robust marketing strategy is essential for success in today's competitive short-term rental market. Effective marketing is key to increasing bookings and keeping your property consistently in demand. Partnering with specialized marketing agencies like BuildUp Bookings, Vacation Rental Marketers, or Guest Hook enables you to access professional marketing techniques tailored for the STR industry. 
These marketing gurus can help you create eye-catching listings, develop a strong online presence, optimize your search engine ranking, or even set up email marketing campaigns. Optimizing your online presence, targeting the right audience, and implementing effective marketing strategies can increase your property's visibility and bookings. Learn more about the leading marketing software solutions here. 
In today's tech-savvy world, smart home gadgets can enhance both the guest experience and the efficiency of property management. Operto Guest is a digital check-in solution that allows guests to access the property remotely, saving time and eliminating the need for physical key exchanges. Operto Tech, on the other hand, offers noise monitoring capabilities to ensure compliance with house rules and maintain a peaceful environment for all guests. These gadgets not only streamline operations but also improve security and provide a modern, convenient experience for your guests.
Enhancing guest experience is critical when it comes to getting positive reviews and attracting more reservations. With digital check-in technology, guests save time by avoiding lengthy registration processes. Moreover, noise monitoring devices ensure that your property remains quiet and complaint-free – reducing potential conflicts with neighbors. See smart home gadgets every STR owner should invest in here.
Maintaining a clean and well-managed property is crucial for guest satisfaction. To simplify and optimize your cleaning processes, consider utilizing cleaning management software. Tools like Turno, ResortCleaning, and Properly offer features such as scheduling, task management, and communication tools for your cleaning staff. By streamlining operations and ensuring efficient communication, these software solutions help you maintain high cleanliness standards, reducing turnaround times between guest stays and enhancing overall guest satisfaction.
Keeping your property clean and well-maintained is not only vital for guest satisfaction but also helps avoid negative reviews or penalties from OTA platforms. Automating and streamlining key aspects of the turnover process will enable you to schedule cleanings easily, communicate with your cleaning staff effectively – ensuring your property is always ready to welcome guests. Read Top 5 Cleaning Management Software for Short-Term Rentals here.
Pricing your STR competitively is vital for attracting guests and maximizing revenue. Utilizing a pricing optimization tool can help you determine the optimal rates for your property based on factors such as demand, seasonality, local events, and competitor analysis. Maximizing profits from your STR requires data-driven pricing strategies that take into account market demand and competition. Quibble – Revenue Management for STR is a powerful pricing tool that leverages data and algorithms to suggest dynamic pricing strategies. 
Our pricing tool can automate your revenue management process by leveraging property demand forecasting, and offering a science-based approach. We'll help you capture higher rates during peak season and secure bookings during low-demand periods. We strike the perfect balance between affordability and profitability, helping you  increase occupancy rates, maximize revenue, and stay ahead of the competition. Sign up for a free trial by clicking the link below:
💎 Conclusion
Running a successful short-term rental business requires effective management, marketing, and optimization strategies. By incorporating the five must-have software solutions discussed in this blog post, you can streamline your operations, attract more guests, enhance the guest experience, and maximize your revenue. From OTA integration to marketing tools, smart home gadgets, cleaning management, and pricing optimization, these software options will help you navigate the complexities of the STR industry with ease. In conclusion, streamlining your STR hosting process entails embracing the power of technology and software solutions. Stay ahead of the game and achieve success as a busy STR host by leveraging the power of technology.